Business Ideas For Women
If you are looking for business ideas for women, you've come to the right place. From running an Etsy shop to starting your own Bookkeeping business to even offering in-home childcare, there's a business opportunity for you. Read on to learn more. You'll soon find that you've got more options than you can imagine.
1. Etsy shop
Etsy shops are an excellent way to create your own unique products. These creative, unique creations can be sold online to reach a wide customer base. There are many different ideas for products to sell. Some of these ideas include making jewelry, accessories, and wreaths. Other options include designing and selling home decor.
Before you start a shop on Etsy, you need to think about what you'd like to sell. What are you passionate about? If you're not passionate about your product, it's going to be difficult to get customers. On the other hand, if you're passionate about it, you'll be more motivated to create the products. You may even discover a need that exists in your community.
If you're not sure what to sell on Etsy, consider specializing in a popular item. Some popular items on Etsy are earrings, shoes, bags, and hair accessories. Many of these items are unique and in high demand. Another idea is to create a shop that sells products geared towards new mothers. This will not only attract new mothers, but also people looking for unique gifts.
2. Social media management business
If you have a social media following, you could make some extra money by becoming a social media manager. This business requires little startup costs and minimal equipment, and you can work anywhere with internet access. This type of service is highly needed, especially for small businesses. It is also very profitable.
There are many ways to get started in social media management. The most common way is by networking, which will help you find your first clients. You should also develop your own business plan to attract and retain clients. You should include ways to get testimonials from clients. In addition, you should have a solid website with high-quality social media management services.
3. Bookkeeping business
A bookkeeping business offers flexible working hours, no college degree required, and the opportunity to build a niche in a field that has great growth potential. In addition to keeping records of a business' income and expenses, bookkeepers may also prepare tax returns for clients. A bookkeeping business can be an excellent home-based business with low start-up costs and can help a woman earn enough money to support herself and her family. Several steps are involved in starting a bookkeeping business, including creating a business plan, getting the right software, and marketing.
Whether you have a bachelor's degree in accounting or a background in other fields, bookkeeping is one of the best business ideas for women. You can start as a part-time or full-time business depending on your time availability and the skills you possess. For those with previous experience in accounting, you can join platforms such as Upwork or LinkedIn and start offering your services.
4. In-home childcare business
If you are a stay-at-home mom, you may want to consider opening an After-School Care Program in your home. As an After-School Care provider, you will be responsible for the safety and care of children. Depending on the age group of the children, you may be responsible for feeding, playing with, and keeping them occupied. Most in-home childcare providers charge around $30 per day. You will need to do some research to find out the rates in your area.
5. Virtual assistant business
If you're a woman looking to start a virtual assistant business, you're not alone. It's a thriving field and there are many opportunities for women in this industry. According to Sharon Williams, president of The 24 Hour Secretary, there are many ways you can use your virtual assistant skills to succeed in business. The first step is creating a business plan. She recommends mapping out ideas to identify pain points, opportunities, and deficiencies. She also suggests that new VAs treat their business plan as a living framework.
Once you have the basics down, you can focus on building relationships with your target market. This means answering questions and providing real value. While you're networking with clients, don't mention that you're a virtual assistant until an opportunity presents itself. In addition, it helps to develop a reputation as a reliable and helpful professional. You can also take steps to promote your services by putting up a website.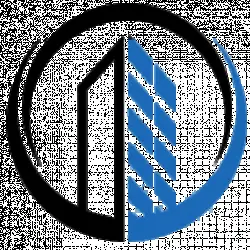 Latest posts by BILA Staff
(see all)