Business Ideas For Students At Home
If you're a college student, you might want to start a business. You can offer services or sell goods to others, so there are plenty of options available. These options include Online coaching, Dropshipping, Content creation, Event planning, and more. All of these options are great for college students because they require little or no capital.
1. Online coaching
One of the best business ideas for college students is online coaching. This is an excellent choice if you enjoy teaching and can explain complicated topics in simple language. All you need is a computer and an Internet connection to start your business. You can sell your courses on popular online platforms such as Udemy. These sites pay reasonable amounts for your courses and can help you build a reputation.
The internet provides many opportunities for online coaching. You can be a virtual tutor for others and earn as much as you can with your expertise in any subject. You can use social media to promote your business and advertise your services to get as much customers as possible. You can also market your services through word-of-mouth.
2. Dropshipping
Dropshipping is a business idea for college students that allows students to start and run their own business with minimal startup costs. The business concept allows students to choose products from suppliers and list them on their website for sale. The students can then order the items at a discounted price and ship them directly to the customers. In simple terms, dropshippers are middlemen who make money by selling other people's products.
Online business ideas for students
3. Content creation
Content creation services are a great way for college students to make money without any investment. Content creators develop fresh ideas for content and then take them from concept to finished product. They must ensure that the content they create is interesting and educational. They should also ensure that the content is well designed and appealing to the reader.
One of the first steps in creating content for other people is to identify your niche. You can then seek out partnerships with brands. You can also explore affiliate marketing or offer workshops and courses. Alternatively, you can offer content creation for businesses as a freelance service. For this, you should be proficient in designing and editing content. You should also have a content calendar and be able to promote campaigns efficiently.
4. Event planning
If you're a college student who wants to start a business, event planning can be an excellent choice. The industry is growing and there are many ways to make money with your skills. Here are a few ways to get the word out about your event planning business. The most obvious method is word of mouth.
Small business ideas for girl students
Many small businesses survive on recommendations from satisfied customers. However, if you're new to your area, you might not receive enough referrals to get started.
First, determine your target audience. This may include business partners, community members, long-time clients, and even potential clients. Knowing your audience will help you tailor your event to their needs and interests. It's also important to know your budget and how to use your resources wisely.
5. Cleaning service
Cleaning services are a great option for college students looking for a side gig. Students can provide residential cleaning services for individuals or businesses. Students can be part of the university party scene and earn extra cash by cleaning up after other students.
Business ideas for students without investment
Residential cleaning businesses are common at prestigious universities, such as Harvard and Yale. They can place an ad online to gain clients. Be sure to be professional and friendly to clients; satisfied clients will tell their friends about you.
While starting a cleaning service business, it is important to do market research. Research your competition to make sure you are competitive. Also, ensure that your personal cleaning standards match those of paying customers.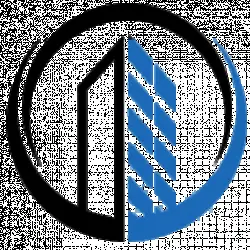 Latest posts by BILA Staff
(see all)